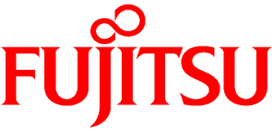 Fujitsu SP-1125N
Color Duplex Scanner


List Price: $475.00
New Price: $325.00
Call or Email for quantity discounts

SP-1125N scans documents at 25 ppm/50 ipm (A4 portrait 200/300 dpi) and loads up to 50 sheets at a time. With a compact and network compatible design, the unit provides high-value performance as an entry-level model for all businesses

Assistance for safe and reliable scanning
SP-1125N comes with brake rollers to deliver accurate page separation and prevent any multi-feeding errors from occurring. This mechanism and our ultrasonic multi-feed sensors combined, provide users with stable paper feeding, prevent any potential information loss from occurring, and enable scanning of all documents and cards at the office with maximized precision and efficiency. Application forms and ID cards at the reception desk, for instance, can be scanned in just one batch, allowing for quick processing and little customer wait time.

Flexible and easy operation to improve daily workflow
High-speed USB 3.2 Gen 1x1 and wired network connection expands the versatility of user operation so that users are no longer confined to operating near the computer. Operation is now possible in a wider variety of locations, with reliable network environment support. SP-1125N is also compact in size, making it the perfect scanner to use on a desk or reception space where space is limited. As an entry-level model, operation is simple with just 2 buttons to choose from: "Scan/Stop" and "Power ON/OFF". This simple and easy-to-use design minimizes scanning procedures and human errors in any organization. All these features combined, enable anyone to operate the scanner anywhere.



Software for ultimate business efficiency
PaperStream IP for SP Series, the scanner driver supporting both TWAIN and ISIS, enables hassle-free scanning so that operators do not need to make fine OCR setting adjustments. The software automatically converts scanned images into exceptionally clean images, raising OCR accuracy, even when scanning wrinkled and soiled documents, or documents with background patterns. With PaperStream Capture, capture batches of all sizes with utmost efficiency.

Up to 25ppm / 50ipm @ 200/300dpi, Landscape



Compact and user-friendly design



Plastic card scanning