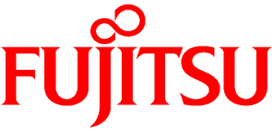 Fujitsu ScanSnap IX1500 Deluxe
Color Duplex Scanner


List Price: $595.00
New Price: $487.00
Call or Email for quantity discounts

The ScanSnap iX1500 Deluxe edition includes a 1-Year Acrobat Pro DC license. The ScanSnap IX1500 Deluxe is the flagship model of the ScanSnap Series, capable of digitizing large volumes of papers quickly. It simplifies the scanning process for a variety of documents, making it easy to digitalize your life. You can be more efficient and productive, focusing on the things that matter the most. What it does is complex, how you use it is simple. Its wireless connectivity, an intuitive touch screen and advanced software, "ScanSnap Home", enable you to do anything from scanning papers, converting them into fully editable files, to utilizing data in your commonly used applications. With its various automation functions, it intelligently adapts to your preferences and continues to evolve around your needs, enabling you to work in a smarter way.

Scan large volumes with ease
Scan large volumes of various types of documents from color photos to double-sided landscape documents with a host of intelligent automatic image processing functions. Together, these features enable you to scan confidently without adjusting any settings.

Receipts and business cards are no longer a hassle
Effortlessly scan small documents with the all new Receipt Guide. No need to be concerned about fixing receipts and business cards that tend to curl or skew. Designed to be a comfortable fit even when the cover is closed, it dramatically reduces the handling of documents before hitting the scan button.



Scan anywhere you want whenever you want
Connect the iX1500 to your computer or smart device (both iOS and Android) at home and in your office, using existing Wi-Fi environments with Access Point Connect Mode. Connecting is also possible in environments without Wi-Fi using Direct Connect Mode, as the scanner itself functions as an access point.



Comes with 1-Year Acrobat Pro DC license



Perfect fit for both personal and sharing use



Speedy 30 ppm color scanning