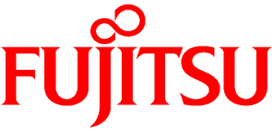 Fujitsu fi-7160 Deluxe
Color Duplex Scanner


List Price: $1,495.00
New Price: $1346.00
Call or Email for quantity discounts

This popular product merges two best-in-class products, the fi-7160 scanner, and PaperStream Capture Pro. This bundle offers a more power solution with data extraction, indexing, and more productivity-increasing factors.

Scanning Performance
With duplex scanning speeds of 120 images per minute at 300 dpi in Color, Grayscale, and Monochrome, the fi-7160 Deluxe and fi-7260 protect your documents with acoustic sensors, ensure your data is captured with smart ultrasonic technology, and reduce rescans by cleaning up documents automatically in a single pass. Reliability is enhanced even further with new skew prevention technology for exceptional paper handling.

Fleet Management
Bundled with fi-7160 Deluxe and fi-7260, the Scanner Central Admin provides IT departments an efficient way to manage medium to large scanner deployments. With remotely accessible fleet information, IT departments can now allocate resources effectively based on scan volume, consumable wear, depreciation schedules and maintenance expiration.



Included with Scanner
Fujitsu fi-7160 Deluxe and fi-7260 have everything needed to integrate with thousands of software applications in the market or with PaperStream Capture, an advanced yet easy to use scanning application provided in the box.

Fast 60ppm / 120ipm at 300 dpi color



Interactive, Multi-Line LCD Panel



Comes with PaperStream Capture Pro



Plastic and Embossed Credit Card Scanning