We also carry a full selection of New, Refurbished & Demo Units of Fujitsu scanners.
These Scanners are direct from the manufacturer with their warranty at the lowest cost to you.
Fujitsu Refurbished Scanners Available Upon Request.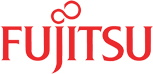 Fujitsu is an established leader in the document imaging market, featuring state-of-the-art scanning solutions
in the workgroup, departmental, and production-level scanner categories. Fujitsu scanners deliver speed,
image quality, and great paper handling, along with easy integration and compatibility
with over 200 document imaging applications.
Our family of Workgroup Scanners includes both flatbed and sheet-fed models, as well as models
that can be customized to scan to e-mail, .pdf files, printers, or ftp sites. For flexibility and high performance
for the medium-sized business or organization, choose Fujitsu Workgroup Scanners.

Larger organizations demand higher throughput from their digital imaging solutions, as well as additional
features, such as a video interface and document imprinting. Fujitsu Departmental Scanners provide this level
of support and more, with a family of scanners that allow production-level performance at cost-effective prices.

The Fujitsu suite of production scanners includes scanners from 57 pages per minute (114 images per minute)
to over 120+ pages per minute (240+ images per minute) full-rated speed at up to 300 dpi in Color,
Grayscale, or Black and White modes.